A new best in class pitch process
Audience measurement proposals tend to be very long (100+ pages) and written by different technical specialists. 
Our objective was to improve readability and to stand out from the competition.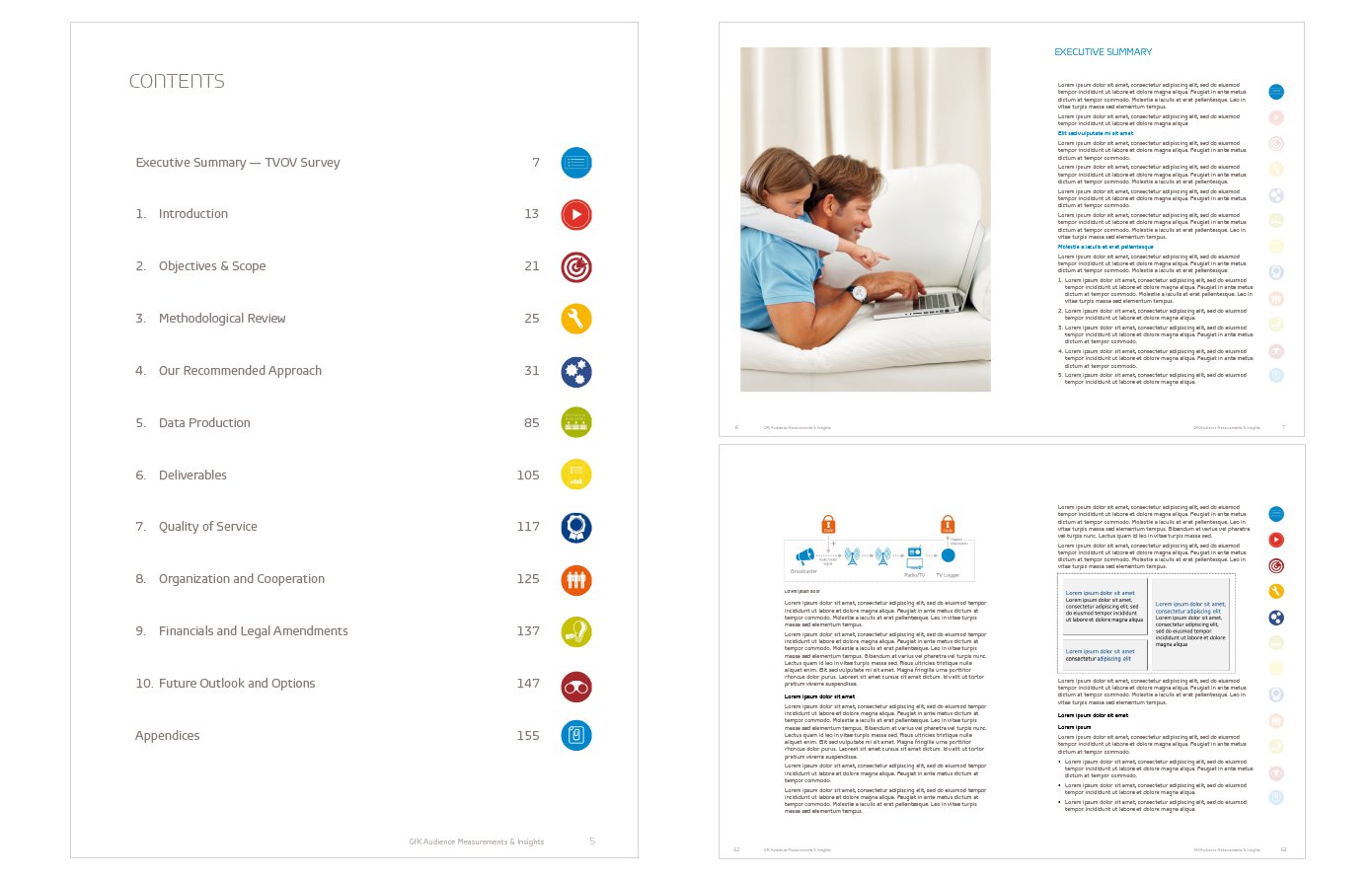 We suggested switching from a long word document to a designed layout:

We hired a copywriter to rewrite all the texts to achieve a uniformed on-brand tone of voice
All illustrations were re-created on-brand
Each chapter used a different colour for clarity
Clickable icons available on each page eased navigation and readability
The improvement not only helped the teams communicate better with clients but taking away production allowed them to organise and simplify their input. 
The new template reinforced the brand and made the team proud. 7 years on, it's still in-use, bringing over €50M of new business.
---
Check out our other work on proposals: