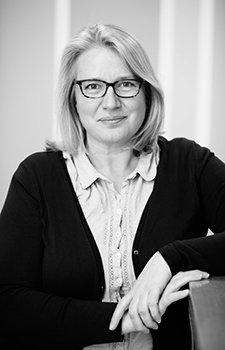 Benedicte Philippon, Director 
For the last 20 years, I have worked in international teams developing and delivering sales, marketing and training material, to improve an understanding of products, services and their benefits. During this time I have observed how culture affects the language we use but also our understanding and interpretation of the message.

 I believe in sharing my knowledge to improve your business's performance quickly. I achieve this in a fun, engaging and reflective manner so that my knowledge stays with you and you achieve the results you want.
Our beliefs
People are at the heart of a successful communication
A real people person, Benedicte enjoys exploring and understanding different points of view. At PHI STRATEGY, we believe that everyone brings something different to the communication and this is what makes it so interesting and so rich. 
We will help you discover the best way to communicate with your customers and colleagues. Passionate about our work and highly reliable we will bring the "je ne sais quoi" to your project. We will be honest with you and will work with you to make things happen. 

Everything can be communicated in a simple manner
When Benedicte was 10 years old there was a famous quote from Nicolas Boileau on the wall of her classroom: "Whatever is well conceived is clearly said, And the words to say it flow with ease." She took that message to heart. Benedicte will tell you that she believes in clarity. Big or fancy words are open to misinterpretation and misunderstandings, so she tries to avoid them where possible and limit the use of technical jargon or acronyms.

If you want to communicate efficiently and effectively, the point is not to try and impress someone with big words, but listen to the person you are talking to, and understand what message and words will reach them.

Benedicte Philippon
Using the right language leads to a positive impact
At PHI STRATEGY, we understand a misrepresented and ultimately mis-sold product will affect negatively both client and provider. We use business insight experience and technical skills to bridge teams by gaining their trust and active contribution.
If you have any doubt about the importance of understanding your market and what to say and when to say it. Gerald Ratner's experience might just convince you. "People say, 'How can you sell this for such a low price?' I say, because it's total crap." was definitely not a positive message and it had a dramatic impact on his business.
Benedicte Philippon with Gerald Ratner
A network of experts
We can't know everything so we have a network of copywriters, designers and communication specialists around PHI STRATEGY who share our values and can deliver to your needs.
What our clients say
Benedicte is tenacious in a nice way in order to get results.

Sue Elms EVP Global media and Digital Practice, Millward Brown
Hardworking, personable and highly organised. Benedicte is a high-performance marketer with the ability to balance creativity and strategic thinking with high-quality execution. 

Guillermo Fernandez Global Strategic Marketing Product Director, GfK