A new information pack with playful illustrations
When GfK launched their TV audience measurement in Brazil, they needed to communicate with a panel of all ages and various levels of literacy.
The original user guides were wordy documents, and we thought that they wouldn't be appropriate for this market.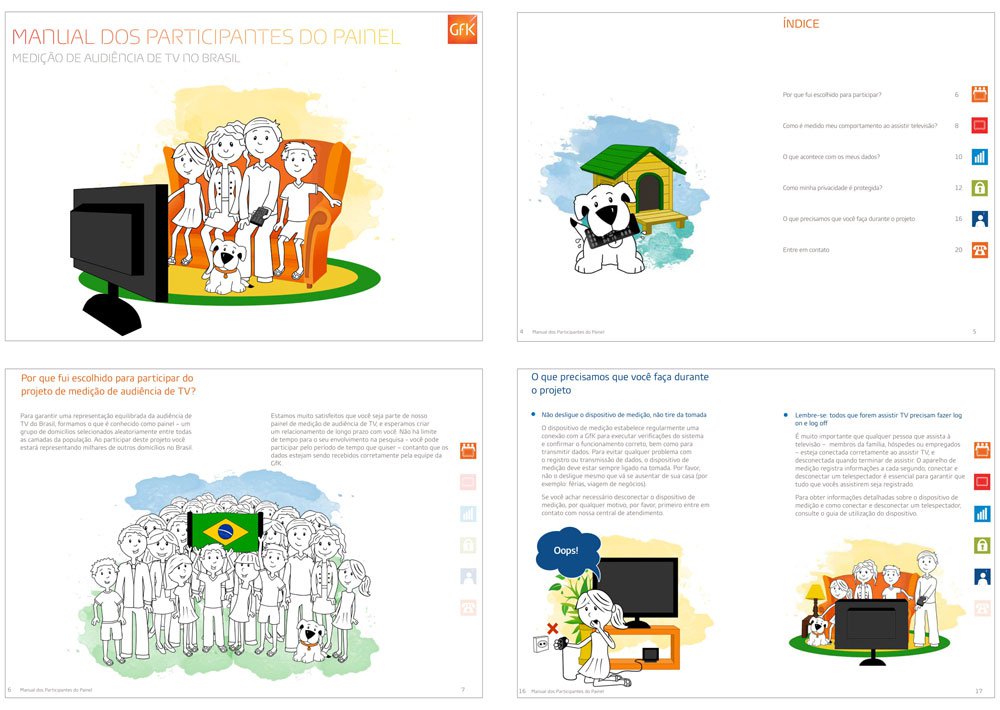 Leaning on Brazil's strong national identity, we asked a designer to create visuals that would appeal to the Brazilian people. The fresh illustrations were relatable and appealed to all ages while the layout was clear and easy to read. 

The documents were very well received by the local Brazilian team and by end-users. The template was subsequently adapted to other markets.
---
Check out our other product launch projects